- Single Door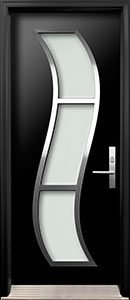 - Door with 1 sidelite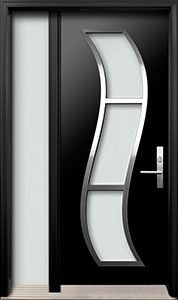 - Door With 2 Sidelite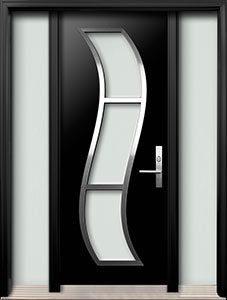 - Double Door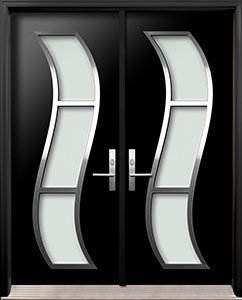 This design is perfect if you are not looking for geometric lines or linear designs. The curved doorlite is framed in by 2" wide stainless steel, giving this design its unique yet functional appearance.
- available sizes
Our pre-hung doors are available in 2 different heights of 6'8" and 8'and a variety of widths - 32", 34", 36", 42" We can also build doors with custom width and height according to our customers' requirements.
- material
Thermoluxe doors are available in steel and fiberglass materials. Steel doors are available pre-finished in factory white or can be painted into any custom color. Fiberglass door skins can be smooth painted or woodgrain stained. We can provide colour matching service in case the customer needs a specific colour which is not present in our palette. Both steel and fiberglass doors provide excellent performance, insulation and security and are built according to the industry's highest standards.
- Stainless steel lines options
Stainless steel is a focal design element of most of our doors. Some designs have parallel straight lines, other have curved intersecting lines in stainless steel. Many door designs without glass offer stainless steel lines either on both sides or the front side only. They can either be glued to the slab suraface or routed into grooves for a flush appearance.
- Multipoint locking system
These lock meet all the highest standards for resistance to a forced entry, fire safety, tightness and accessibility. Such lock activates automatically at the moment when you simply close your door – top and bottom ¾"(20mm) latches get instantly engaged. If you turn the key from the outside or the knob from the inside at 90 degrees angle, the 1" central deadbolt becomes engaged and locks the upper and lower latches making it a 3 deadbolt locking system.
- Hardware
Security and beauty of Thermoluxe entry doors is significantly complemented by quality hardware. We partner with the industry's best suppliers to equip our doors with reliable and durable components – so you can have peace of mind knowing your door is protected from the elements and forced entry. We have an extensive line of door locks, including deadbolt, tubular, mortise and multi-point locks. Ball-bearing hinges, flush bolts, roller catchers, weather stripping, sills, glass frames all meet strictest standards and made from high quality materials to ensure smooth performance and add a finishing touch of excellent to our products.
- Finishes
Thermoluxe entry doors are made pre-finished. We use high grade commercial paint and stain finishes specifically designed for fiberglass and steel doors. Painting and staining gives the door an excellent protection from weather exposure and makes it virtually maintenance-free. Pre-stained and pre-painted doors have durable surfaces which will neither peel nor corrode for many years ahead keeping your entrance attractive and secure.
color options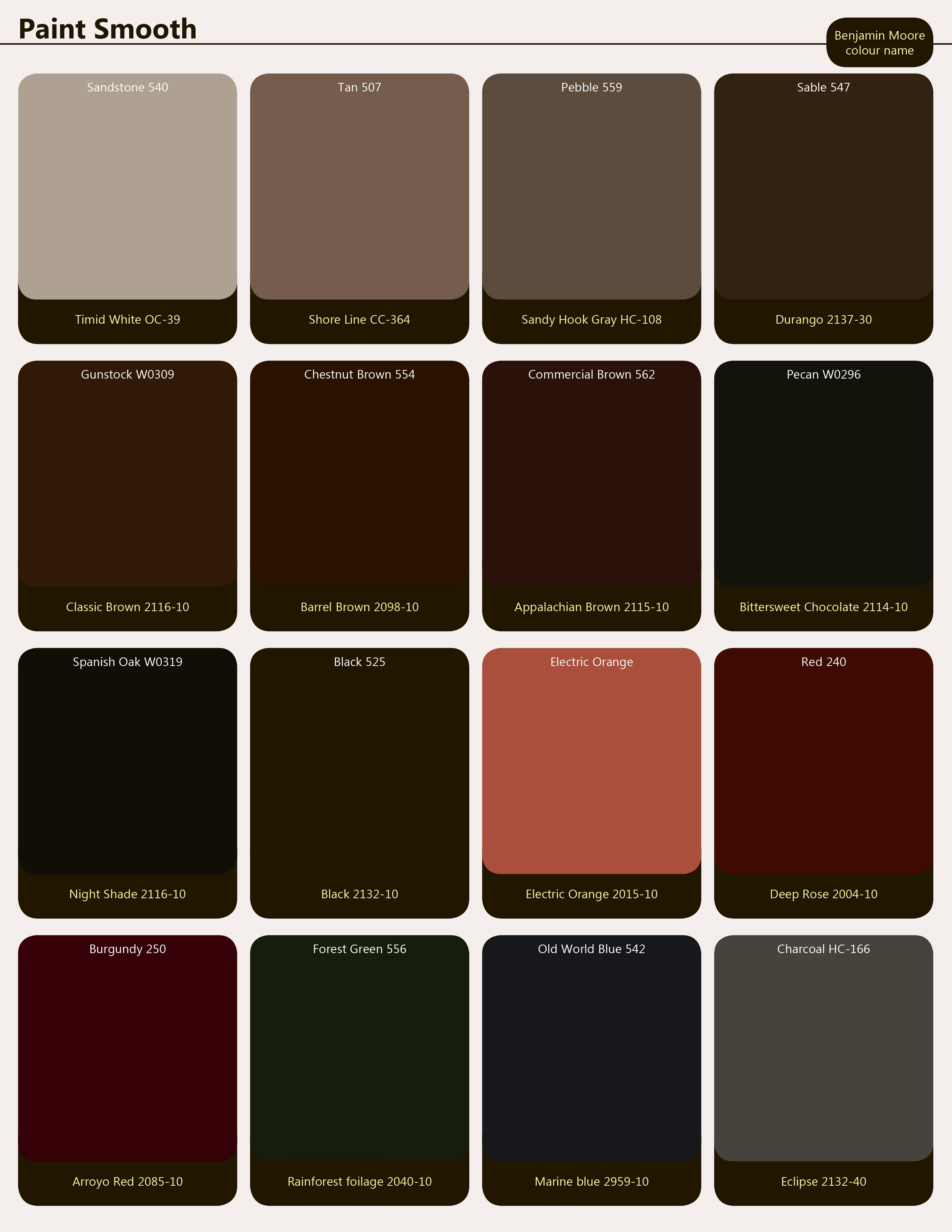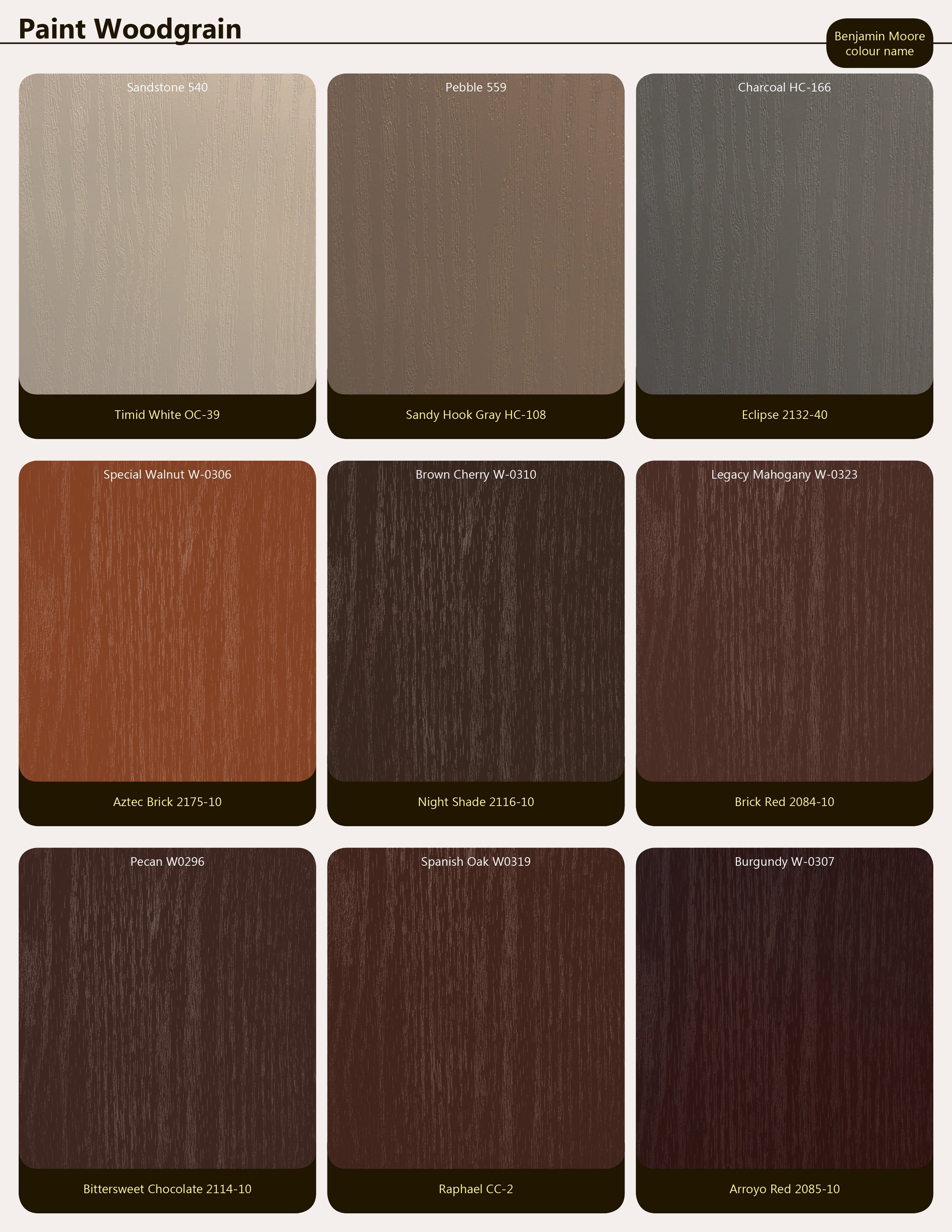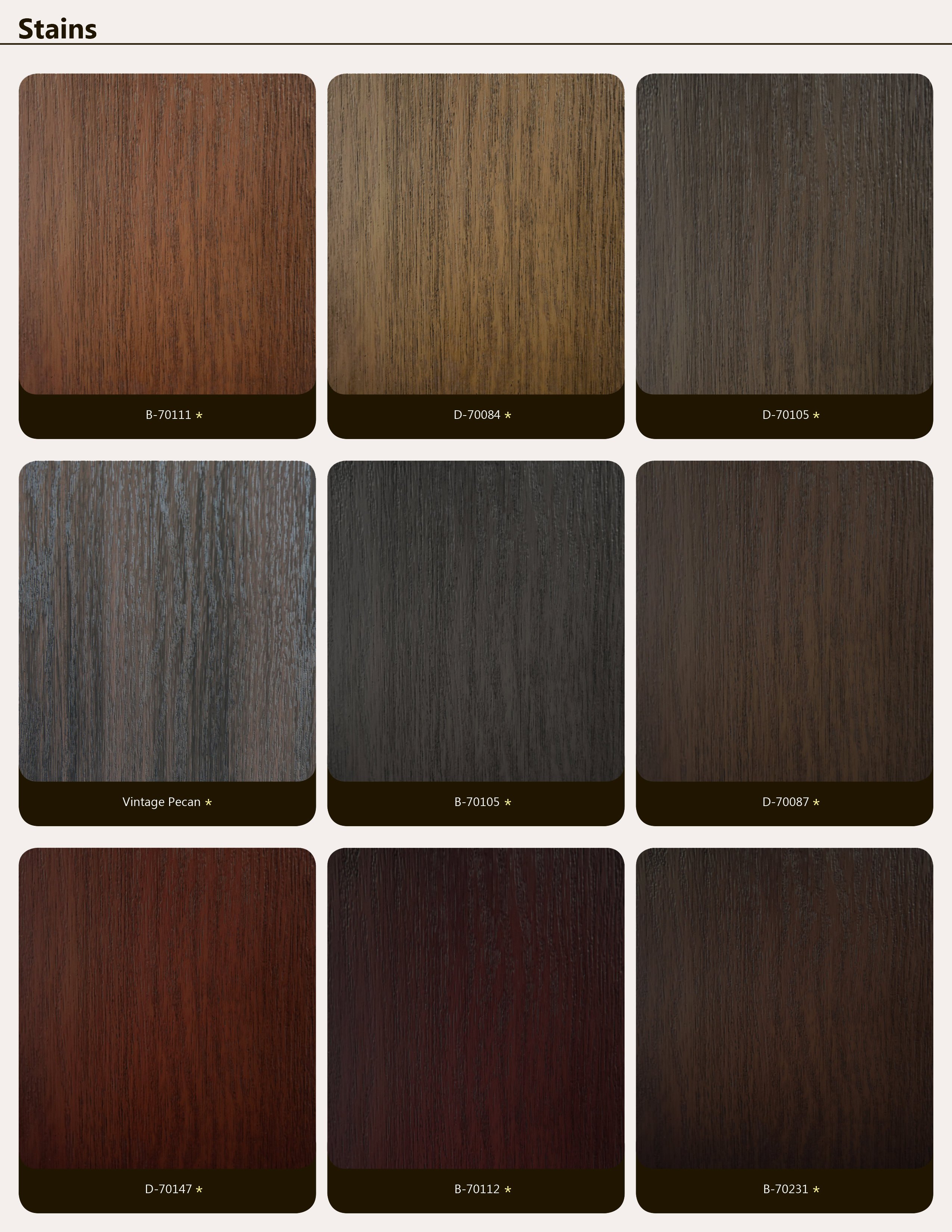 B: Black Stains / D: Dark Walnut Stains